ORDERS PLACED TODAY WILL BE SHIPPED WITHIN 24 HOURS!
We redefined the wallet industry.
The synergy between functionalism, high-end materials, and minimalism has built a wallet ready to carry your essentials in a secure but magnificent way.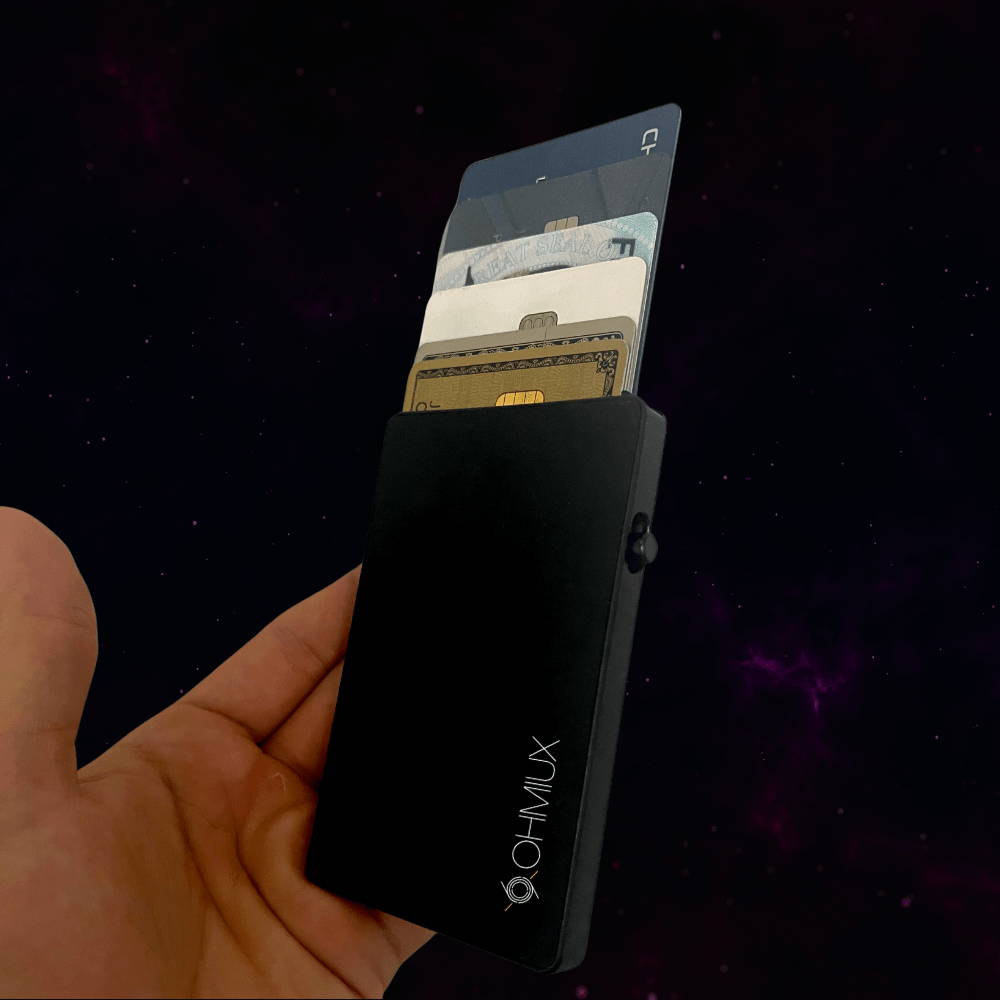 100% Aerospace Grade Aluminium.
We went beyond average materials, bringing a strong card holder that will stand against any condition providing durability.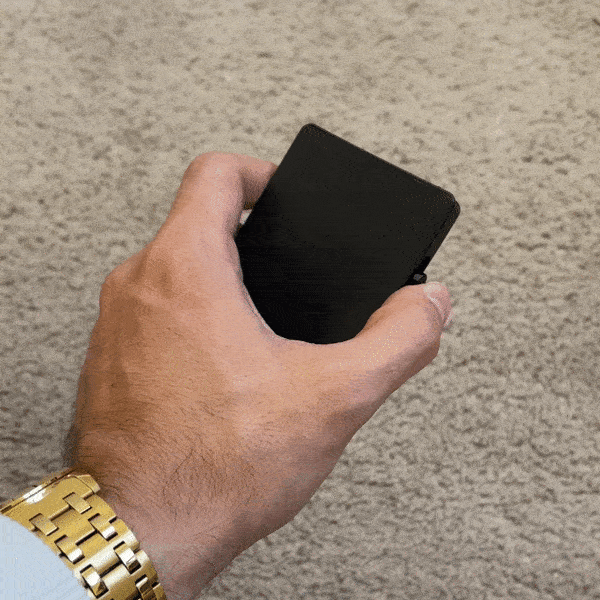 Innovative system to get access to your cards.
The Ohmiux Wallet has up-scrolling technology that will give you full access to your 7 cards jut by pressing or swiping the eject button.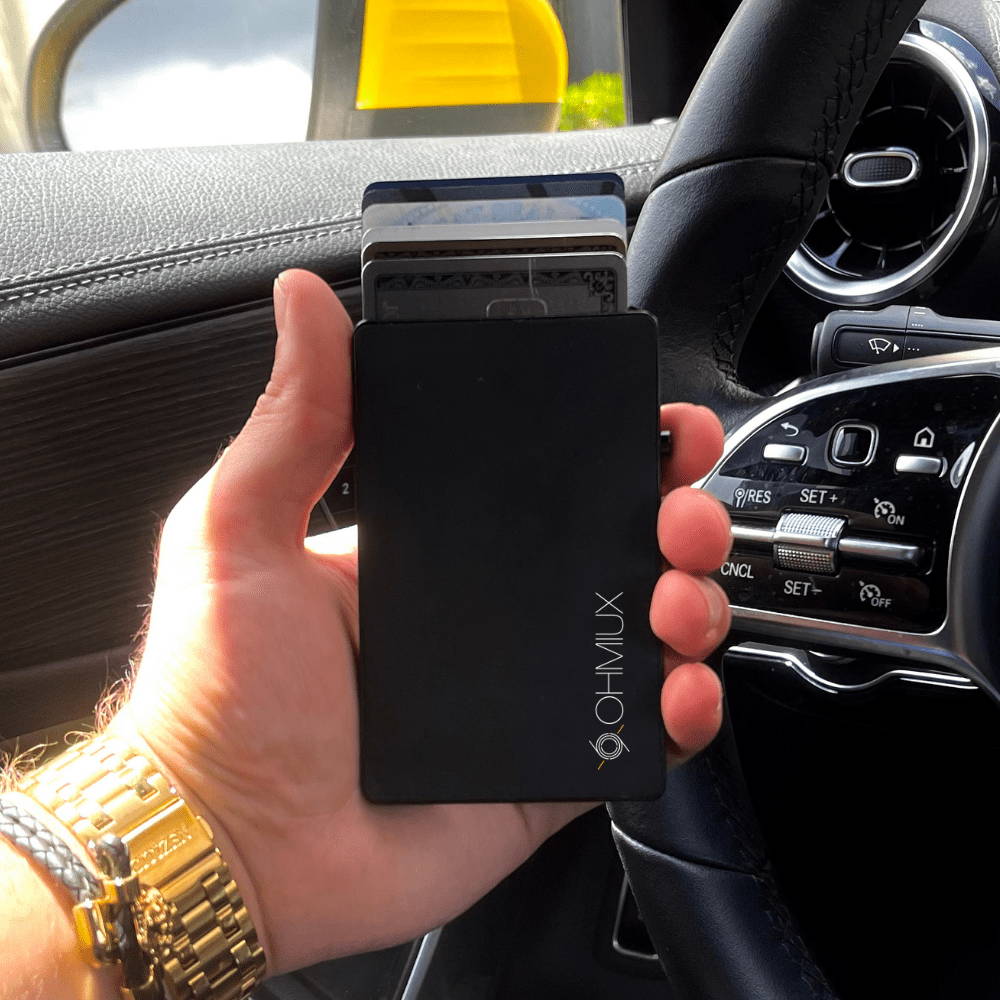 Suitable to be carried in your pocket in a comfy way.
The Ohmiux Wallet is one of the slimmest wallets in the industry. We didn't leave empty spaces. After rigorous tests, we designed it to be easy to carry everywhere you go.
Wallets should last a life-time.
This is one of them.

The Ohmiux Wallet has a luxury leather finish in both sides, that will provide more comfort and sense of luxury when you hold it.

RFID Blocking technology to make your transactions secure and avoid identity theft and fraud.

Lightweight and ergonomic design that will provide comfort in your hand when selecting your cards.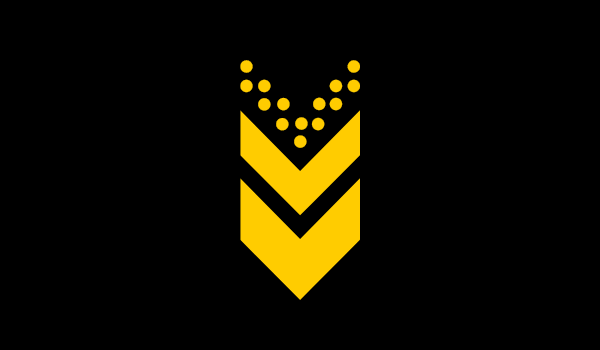 Due to our high demand, stock is not guaranteed. Order today 05/08 and we'll ship your package within 24 hours for free!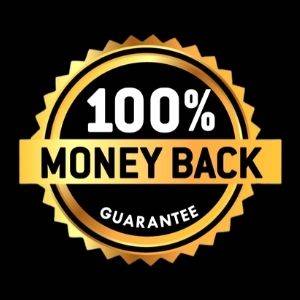 TRY OUR WALLET RISK-FREE!
WE'VE GOT YOU COVERED.
If our wallet does not meet your expectations, just send it back and we'll provide you a full refund. You will also be warranty-covered in case of any issue. Just send us an e-mail and we'll process your replacement for free.
I bought around 6 leather wallets in the last 2 years. I was tired and disappointed until I found this one. It's 100% made of tough material and my cards are super safe on it.

Many brands offer "though" and "indestructible" wallets, but then I receive them, it's only plastic. This one is by far the most elegant and resistant I've ever had.
I'm not a 12-cards guy. I was looking for something modern but durable. As soon as I found this one I decided to give it a try. This is the best decision I've ever made. Will buy a couple more lol!
I used this wallet for about two weeks before writing a review, and I can say that The Ohmiux Wallet is the best I have ever owned.
FREQUENTLY ASKED QUESTIONS
How much would it take me to receive an order?
- We usually send within 48 hours and shipping could take around 10-15 business days. If you're experiencing any problem, don't hesitate to contact us via e-mail at info@byohmiux.com
Do you offer any guarantee?
- Yes! We have a money back guarantee if the product doesn't meet your expectations. After the return is completed, we'll provide you a full refund. Also, this wallet is covered with Full Warranty.
Where is your company located?
- Our headquarters are located in Miami, Florida and we ship all our package using the United States Postal Service as approved shippers.
How can I contact Ohmiux?
- If you need any information or assistance, our customer service works 24/7 to assist you. Send us a message to info@byohmiux.com and we'll back at you as soon as possible.